Christmas 2o2o & Year of Ox 2o21
︎ Date: December, 2020
︎ Catergory:
Print
,
3D Modelling
︎ Paper: Munken Design Rough 120gsm
︎ Print Finishing: Foil blocking in bronze and silver foils
︎ 3D Modelling: Blender
︎ Post Production: After Effect
---
//CONCEPT//

The use of two colours of foil blocking is to represent two festive seasons on a blessing card. The tree is for Christmas in late December in 2020 and the Ox head icons represent Lunar New Year in the following month in 2021. Translating ox as decos on Christmas tree, which is the representative animal for the Lunar calendar year in 2021. The Christmas tree is modelling in Blender and compose the shadow of the tree with ox decos in Adobe Indesign. The blessing text runs all around the edges of the paper and this is coherent to the same visual system used in the Christmas blessing animation.



---
//PRINT PRODUCTION//

It took hours running between reprography room and print finishing room to produce the duo tone colors with the foil blocking technique on the Christmas card. A big thanks to the amazing and experienced technician in LCC workshops. It's the first they try double foil with overlapping graphics. Not sure if they will allow students to do it again since it has potential to break the machines. I would say the people who received the print copies are the lucky ones.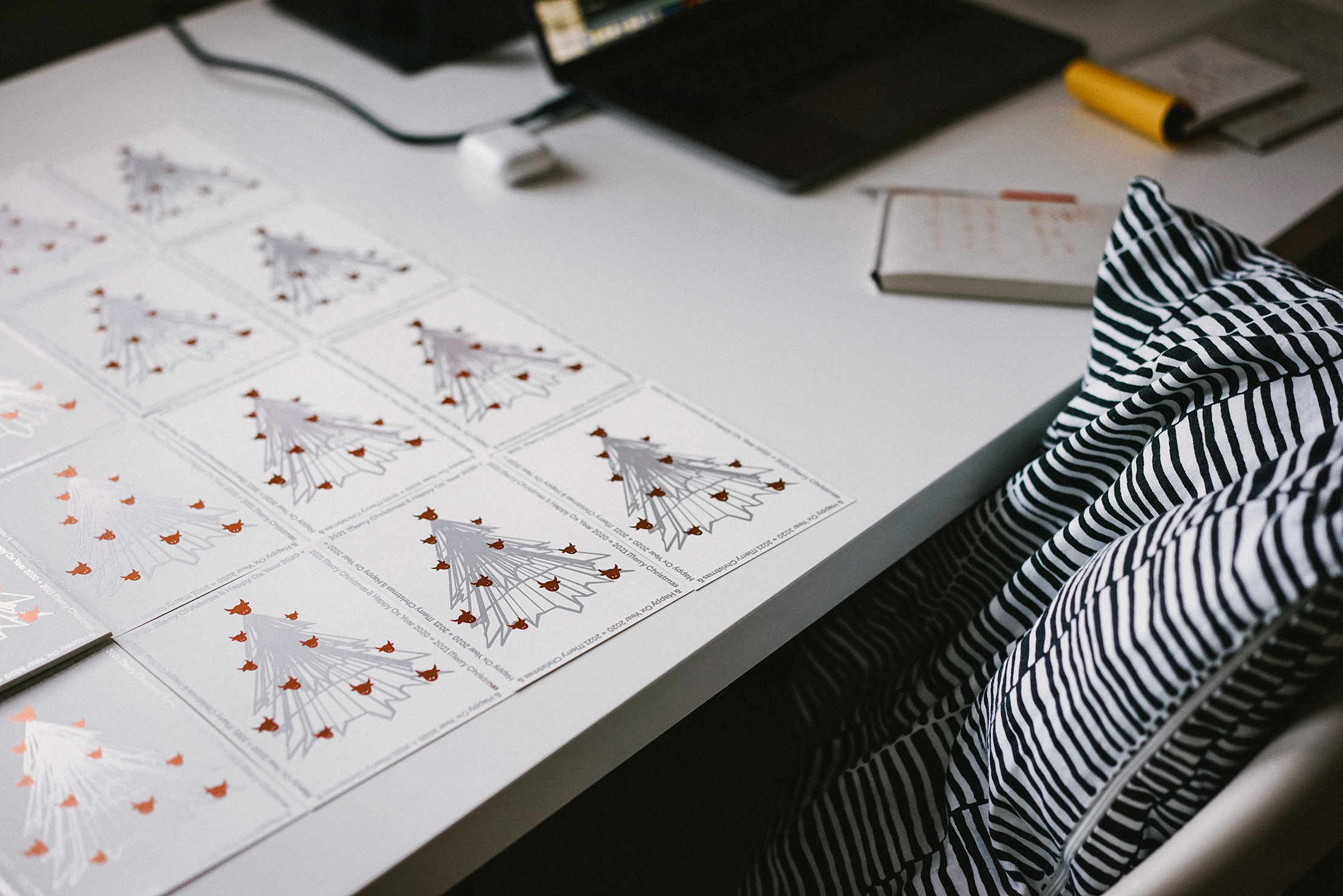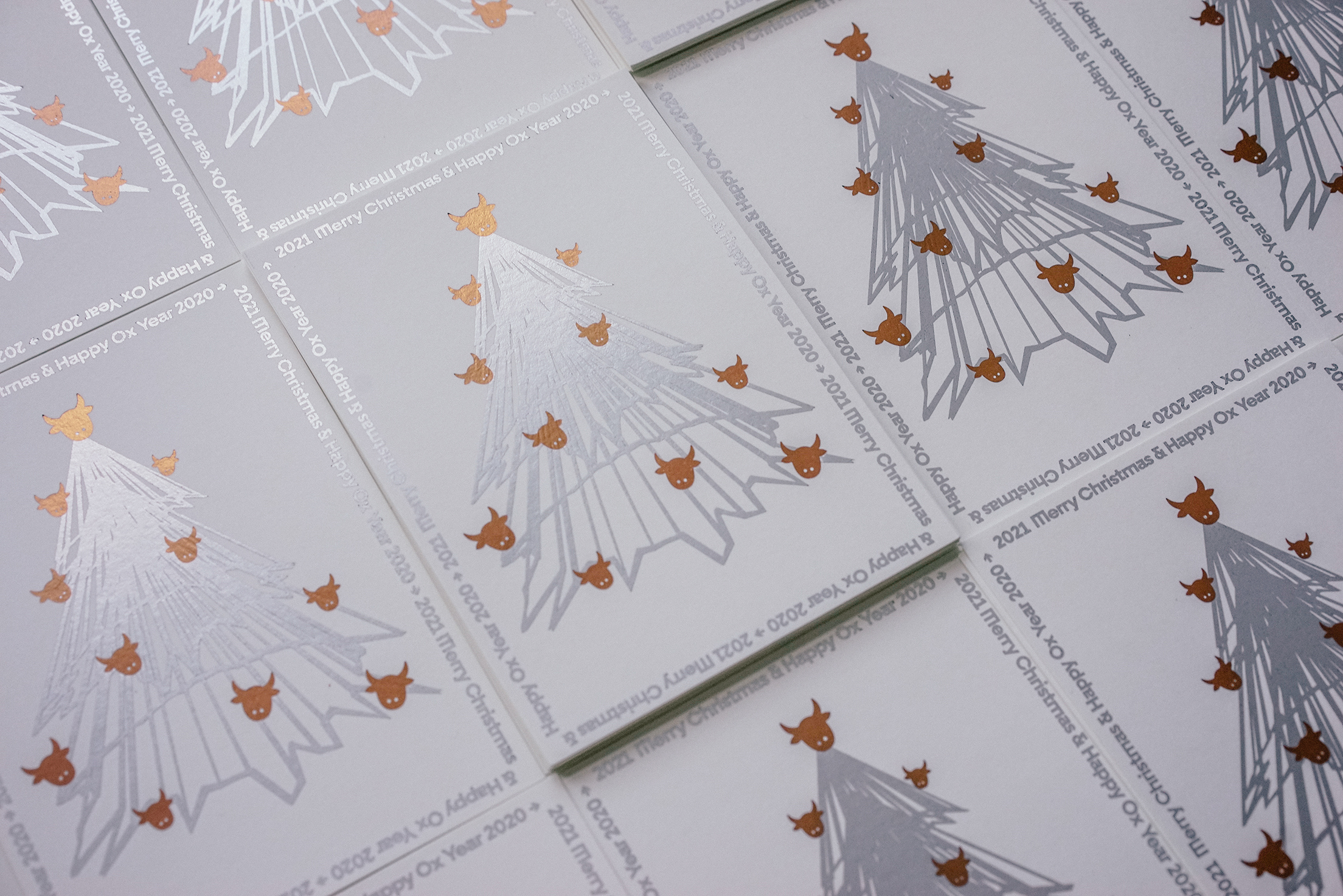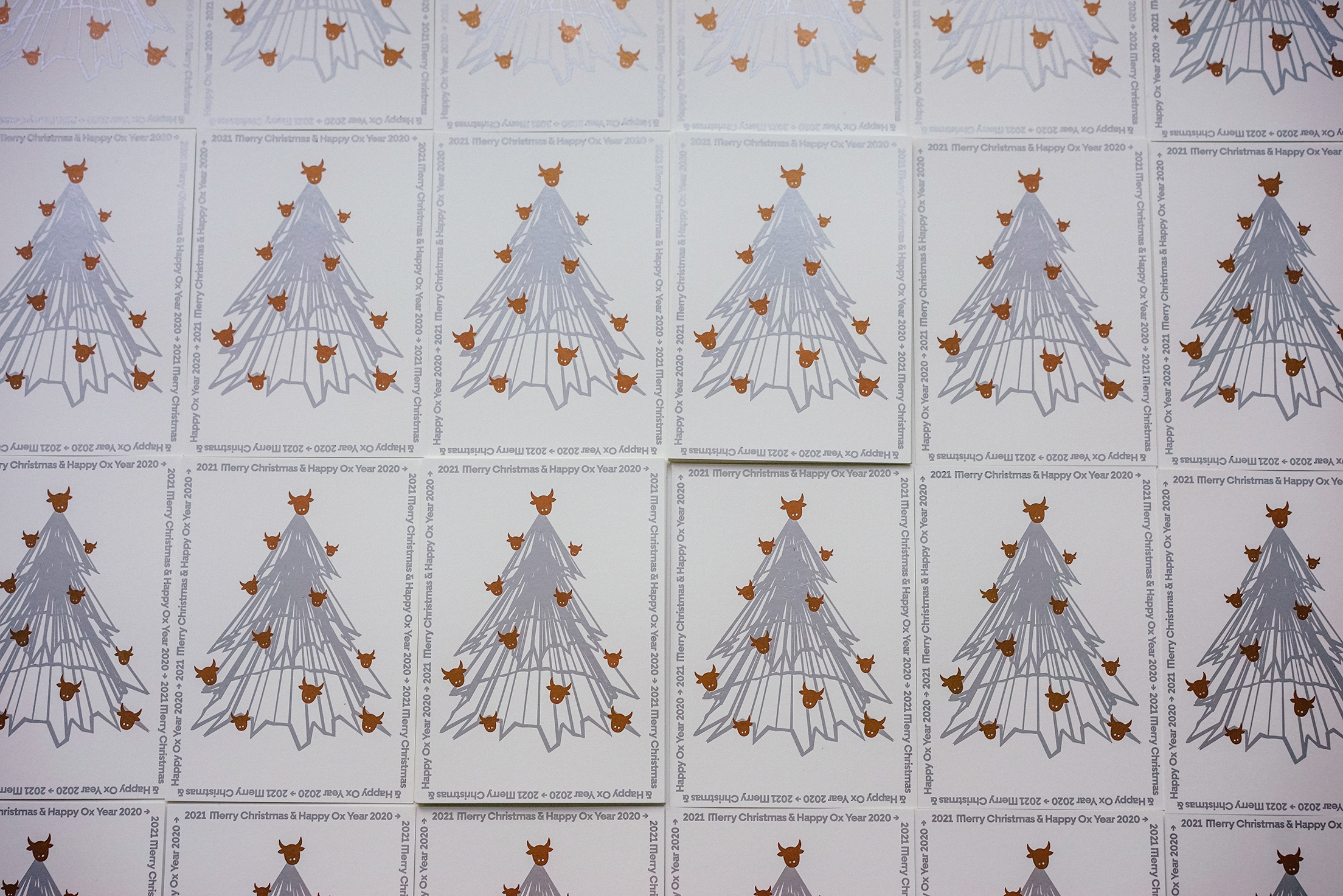 ---
//DIGITAL PRODUCTION//

The Christmas tree is original to serve a bespoke show to be used in foil printing. However after modelling a 3D Christmas, I take the advantage to animate it and reproduce the Christmas tree in After Effect for the path running text.